[column col="3/4″]
Disney Cruise Line
Discover the magic of Disney and set sail on the high seas with Disney Cruise Line! Visit ports in countless beautiful and exotic counties. Explore the Bahamas, Northern Europe, the Caribbean, the Mediterranean and so much more! With four enormous ships – the Disney Magic, Disney Fantasy, Disney Wonder and the Disney Dream! Travel in style and luxury with all your Disney friends. With a choice from inside cabins to deluxe staterooms, there's something for all!
[/column] [column col="1/4″ last="true"]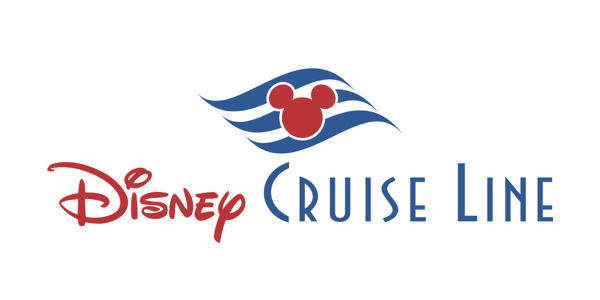 Meet The Fleet
Disney Magic
Sailing in: Northern Europe, Mediterranean, Caribbean, Disney Castaway Cay
Disney Fantasy
Sailing in: Caribbean, Disney Castaway Cay
Disney Wonder
Sailing in: Alaska, Bahamas, Caribbean, Disney Castaway Cay
Disney Dream
Sailing in: Bahamas, Disney Castaway Cay
[/column] [column col="2/3″]
One of the best things about a Disney cruise is the numerous hours of family friendly entertainment available on board. Watch Toy Story – The Musical based on the famous and iconic Disney/Pixar tale, or be world renowned Disney Dreams – An Enchanted Classic where you follow a young girl taking a magical adventure with Peter Pan as she learns about dreams, magic and friendship! Be sure not to miss the brand new Tangled: The Musical where you can watch Rapunzel escape her tower with the wanted Flynn Rider – sing along to all those toe-tapping songs. Be astonished with the Disney Cruise Line exclusive shows!
[/column] [column col="1/3″ last="true"]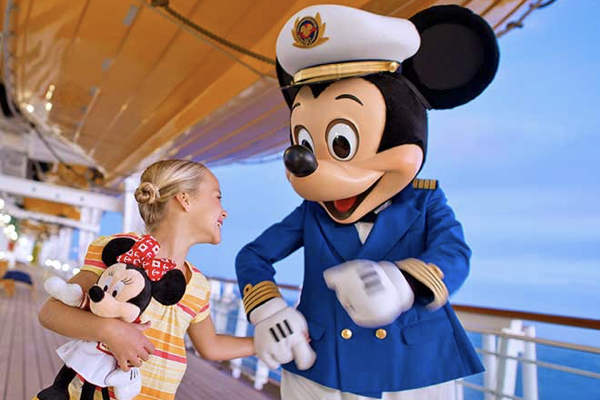 [/column] [column col="1/3″]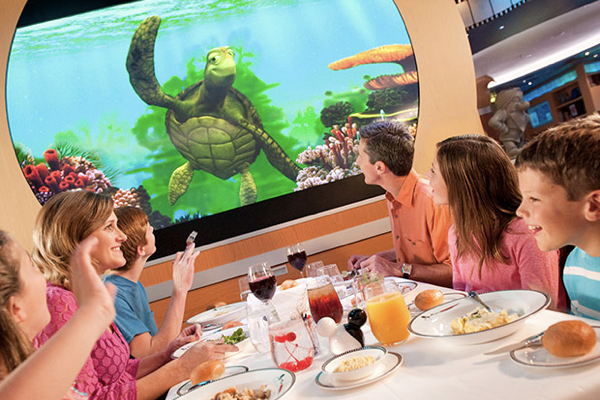 [/column] [column col="2/3″ last="true"]
Dine at the fabulous restaurants on the Disney Cruise Line from the Animator's Palate where all your favourite Disney friends decorate the room and even participate in a draw-along show! Watch your creation come to life before your eyes. Or dine like a Disney princess at the Royal Palace with stunning French decoration and princess themed courses! Adore the many themed restaurants themed after Disney Classics like Lumiere's from Beauty and the Beast and then try Triton's from the classic The Little Mermaid, feel "under the sea" while you dine – enjoy tasty and stunning banquets only on Disney Cruise Line!
[/column] [column col="2/3″]
Enjoy the swashbuckling Pirate Night were you and all your Disney friends on the Disney Cruise Line will sing along and feel like a pirate on the high-seas! After enjoy the magical Frozen Deck Party with Elsa and Anna – sing along to all those famous melodies and enjoy trivia and fun games and folk dancing! Finally, why not enjoy a family night in the many comfortable and glamorous lounges on board from the famous D-Lounge with character entertainment and karaoke, to the amazing Buena Vista Theatre where you can watch all your favourite Disney classic movies and in high-tech 3D!
[/column] [column col="1/3″ last="true"]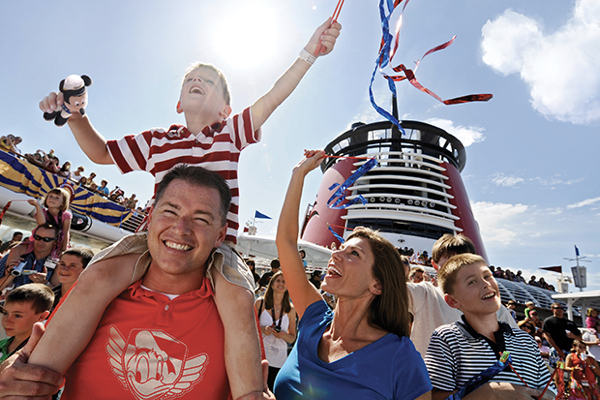 [/column] [column col="1/3″]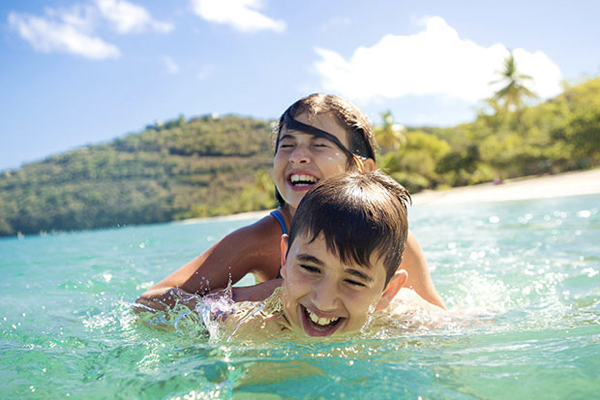 [/column] [column col="2/3″ last="true"]
Swim like a fish or a mermaid in the stunning and vibrant outdoor pools available on all Disney Cruise Line liners! Enjoy the fast blood-pumping outdoor waterslides of the AquaDuck and the AquaDunk or let the kids play child friendly baby pools of Nemo's Reef with their favourite friends with water jets and colourful lights in indoors! Or let them play outside in the AquaLab as they explore the water cannons and water fountains! In addition, the Disney Cruise Line offer adult-only pools and relaxation areas such as the Quiet Cove Pool with bar and Satellite Falls with comfortable lounge chairs for some well-deserved relaxation.
[/column] [column col="2/3″]
Remember that a Disney Cruise isn't just for summer in hot locations all year round. You can enjoy the iconic Disney themed months for Halloween and Christmas! Enjoy Halloween on the High Seas and adore some not-so-scary parties and spooky-family-friendly treats! Also the Very Merrytime Cruises with on board holiday-themed entertainment and festive décor! Join the Dark Side or stay on the Light Side with Star Wars Day at Sea! On the Disney Fantasy, may the force be with you. Join in this epic Star Wars themed adventure unique to the Disney Cruise Line!
[/column] [column col="1/3″ last="true"]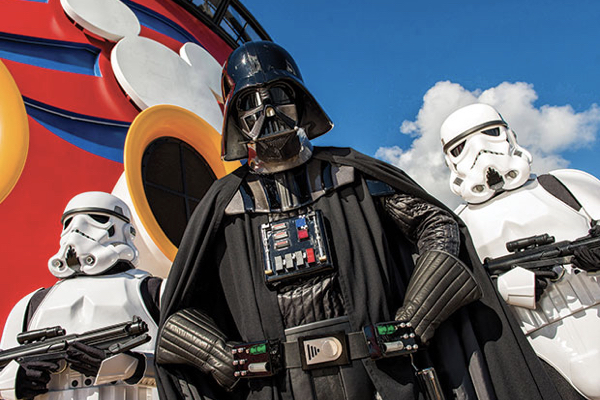 [/column]
Don't hesitate! Book an adventure of a lifetime with magic, wonder and fantasy. Let your dreams come true only on the Disney Cruise Line!
Call Holiday Hamster on 08000 988 955 where we can help you plan your magical trip with Disney Cruise Line